How to Use Outliers App?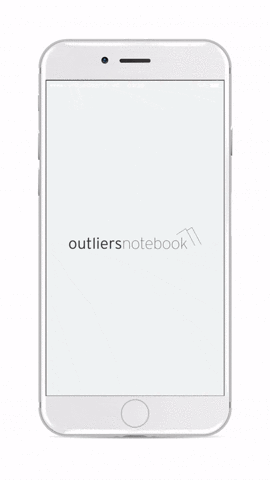 1. Download Outliers Notebook App.

You can download  the 'Outliers Notebook' app on the App Store for your iPhone and iPad devices.

2. Start Using Outliers Notebook App.

Create your first notebook.
   Scan your notebook pages with QR codes.
  Add tags to your pages for easy search.
  Attach additional documents and associate them with notebook pages.
   Scan and store business cards.
  Convert your notes into high-resolution PDFs.
  Share your notes instantly with friends and colleagues.
  Send your notes to cloud services.